Sacramento Power Academy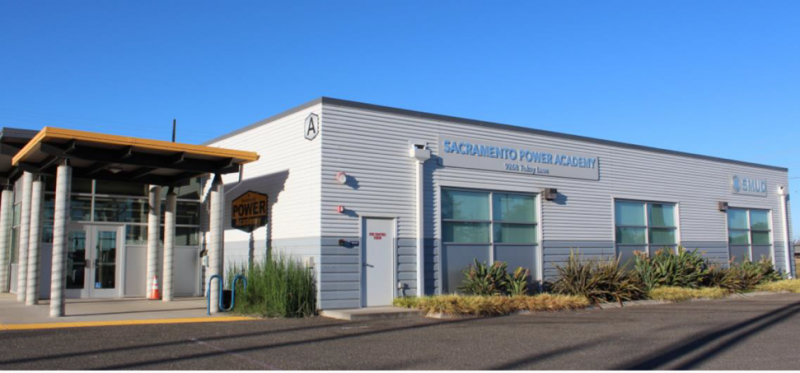 "Be Safe. Always."
For about 60 years, Sacramento Municipal Utility District (SMUD) has been training some of the best and safest utility workers in the country at the Hedge Training Facility in Sacramento, California. The Academy expands SMUD's highly respected, proven training approach to train the next generation of utility workers from across the state and country.
In 2015, the California Department of Industrial Relations approved SMUD's apprenticeship standards, opening the door to launch the Sacramento Power Academy. SMUD is also a proud to partner with the Division of Apprenticeship Standards.
The Academy specializes in the design, development and delivery of world class training curriculum in the areas of high voltage electrical O&M and engineering. We also offer a comprehensive portfolio of safety and regulatory training designed to keep companies and their employees in compliance with state and federal training requirements. Our product line is made possible through 60 years of intense technical and hands on experience, coupled with collaboration and input from experts representing nearly every corner of the industry. We provide expertise in technical, professional and several specialized craft areas.
Discover Sacramento
Located in the capital of California, Sacramento is the state's sixth-largest city and the 35th largest in the U.S.
We're home to the NBA Kings, the River Cats (AAA baseball), the Republic FC (soccer). The San Francisco Giants, Golden State Warriors, San Francisco 49ers and Oakland Raiders aren't far away, either.
Northern California is home to some of the country's top technology companies, including Google and LinkedIn, and a multitude of startups in many industries.
Part of the agriculturally rich Central Valley, Sacramento is at the forefront of the farm-to-fork food movement and also offers an active music and arts community.